Home to more than 250 ethnic groups within her 36 states, Nigeria is known for her rich and vibrant culture. Each state has its own distinct features that build and contribute to the rich cultural and historical wonders of the country.
If you ever need a guide, here are some amazing cultural/historical places across Nigeria that you should see at least once:
Olumo Rock: It's only fair to start the list with this one here. I'm pretty sure everyone has heard of this place before which makes sense, considering that it's relatively easy to get to and is one of the most visited cultural areas in Nigeria. Located in Abeokuta, Ogun state, this monument is made up of piles and slabs of huge rocks reaching up to a height of 137 metres (above sea level). History narrates that in the 19th century, the Egba people used the natural structure of the rocks as a hiding spot at the time when intertribal wars were happening. Today, the structure has been equipped with an elevator which can take tourists to the very top of the rock. If you like to be adventurous however, you can get there manually, with the assistance of tour guides who will also educate you on the history and facts about Olumo Rock.
Yankari Game Reserve: If you love nature and wildlife, then this is the perfect place for you. This wildlife park is located in Bauchi State, covering about 2,244 square kilometres. A cool fact about this place is that it is home to the remaining population of elephants and lions in Nigeria. Apart from watching animals in their natural habitat, tourists can also visit the museum there, see the gorgeous Wiki Warm Springs, and get some food at the restaurant.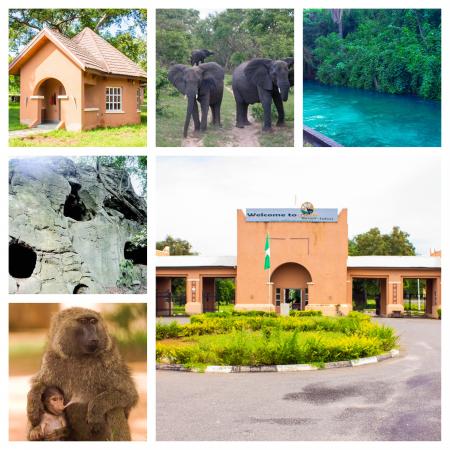 Erin-Ijesha Waterfalls: Also known as the Olumirin waterfall, this natural body of water can be found in Erin-Ijesha in Osun state. This historical area is said to have been founded by one of Oduduwa's granddaughters. Every year, this location attracts a large number of people, especially during the period of the Osun-Osogbo Festival. The water level remains the same throughout, and the beautiful ambience is sure to have you amazed. Tourists are advised to wear comfortable and firm shoes when climbing the steps to the top of the waterfall.
Ogbunike Cave: This interesting historical site can be found in Ogbunike, Anambra state. It is a very popular tourist attraction and is said to have been found by a hunter named Ukwa in the past. Tradition of this area states that visitors are not allowed to enter the cave with shoes on, and women who are having their monthly cycle are not permitted to enter. There, one may find different bats of varying sizes as well as a tropical rainforest that surrounds the area. Every year, the Ime Ogbunike Festival is held to celebrate the cave's discovery.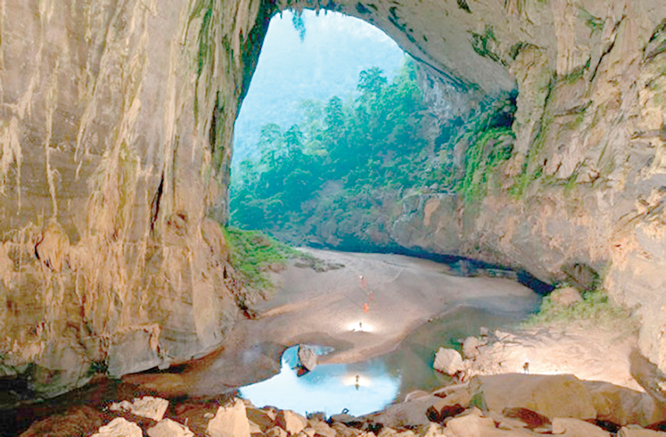 Oduduwa Shrine and Grove: Located in Île-Ife, Osun state, this area is believed to be the place where Oduduwa landed with a chain before he founded the city of Île-Ife which eventually became his resting place as well. This location attracts tourists and researchers alike throughout the years.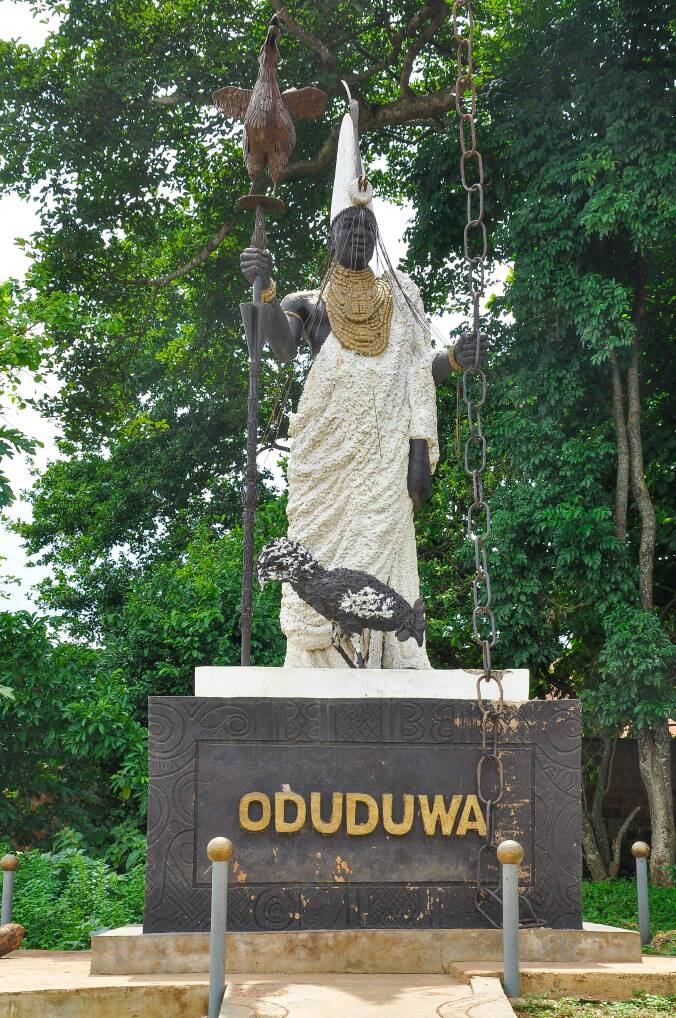 Nigeria has many more areas that house some of the most amazing natural and manmade attractions that you'll ever see. This country is a culturally-rich one, and this is worth appreciating.