The results are finally in! 🎊
The 2022 Mobo Game Jam has now closed with the announcement of the winners, and yes, you guessed right! Our Grenville champions brought the victory home! Robo Corp infiltration was selected as the Nigerian winner in the voting category, and we're SO excited!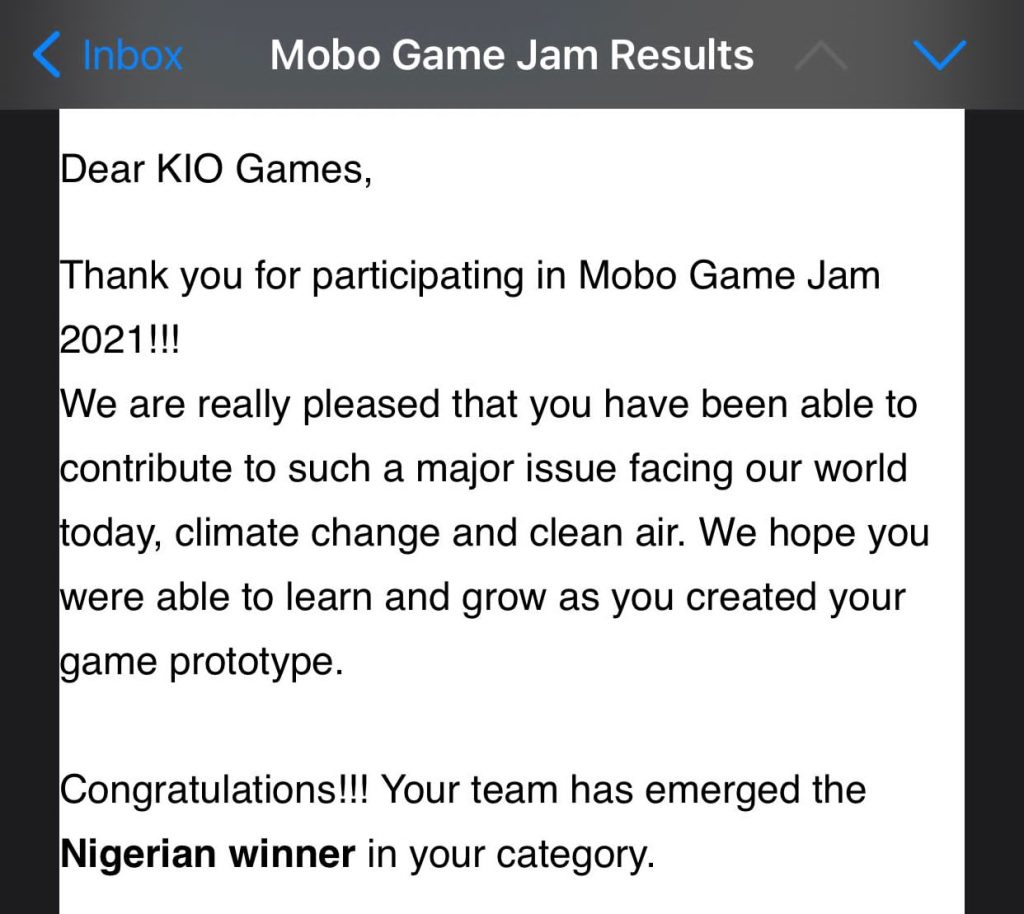 Our star students of Year 10A: Kobichukwura Oguadinma, Oyindamola Olaleye and Israel Ekebafe have expressed their excitement over the successful outcome of their hard work and creativity. They feel "very accomplished with the achievement" and are encouraged to "keep pushing on."
Upon speaking to the masterminds behind Robo Corp Infiltration, the process of building the game was revealed. The students described the process as "time consuming and tasking, but equally interesting." The making of the game involved a combined effort to create the individual characters and the graphics before the coding aspects were achieved. These were done using the game-making app: Gdevelop. The trio worked as a team to fish out any errors in the game, troubleshoot them and come up with solutions.
Born out of their dreams to create useful digital products that'll make life easier for humans, the students came up with the game idea based on "the need to end air pollution." They were supported throughout the process, having access to school internet, computers and other necessary equipment.
Kobi, Oyindamola and Israel have said that they are already working on two new games presently. Their love for gaming and technology fuels their desire to "create apps and digital products that solve daily challenges in Nigeria."
Congratulations Kobi, Oyindamola and Israel. Here's to many more wins for Grenville Schools! 🏆